PanGo's inflatable water slides
In the dry hot summer days, children appear listless, But the arrival of the
inflatable water slides
has added a lot of fun to the hot summer. Everyone seems to agree that water slides are a fun fixture of any outdoor event or party during the warm summer months. At PanGo, we have compiled a collection of inflatable water slides that are sure to entertain at any outdoor event. Set up any one of our inflatable water slides and watch children enjoy hours of fun in the sun. Every inflatable water slides that we offer comes with high inflatable walls and safety nets to ensure safe and proper enjoyment. An inflatable water slides is definitely children's favorite option for fun during summer, so an inflatable
water slides can solve many parents' problems.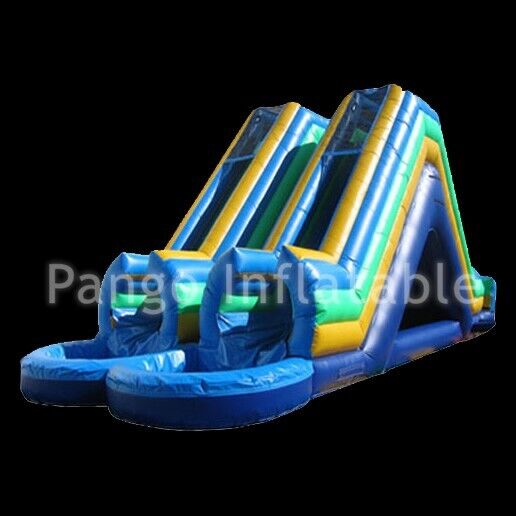 PanGo's inflatable water slides designs are not only made for private use as one's very own backyard water slide but also for use at both large outdoor events . No matter where you set one up, either of these water slides is sure to attract a large crowd and provide endless entertainment. Inflatable water slides have become more popular over the years, especially during the summer when you start seeing backyard water slides in almost every neighborhood.Our factory can produce all kinds of inflatable water slides.We can produce general size and large
inflatable water slides
according to customer's requirement. This is my email info@pangoinflatable.com, welcome to inquire.